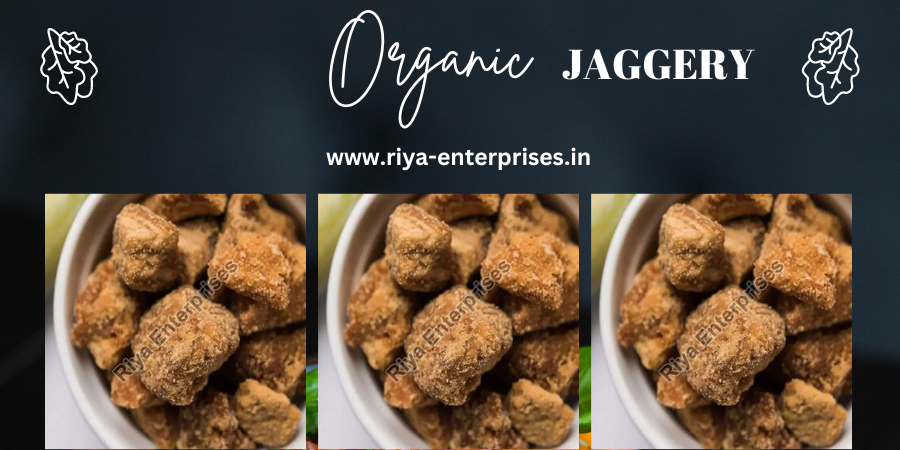 Jaggery, commonly referred to as "gur," has long been a prevalent sweetener in many civilizations. It is manufactured from date palm or sugarcane juice and serves as a healthy substitute for refined sugar. As customers grow more health concerned, organic jaggery in particular is becoming more and more popular. Let's look at the benefits of keeping organic jaggery from Organic Jaggery Manufacturers in India in your cupboard.
What is Organic Jaggery?
Jaggery made from organic sugarcane or palm plants is produced. By doing this, it is made sure that no pesticides or artificial chemicals are employed during production. This translates to a decision that is healthy for the environment and you.
A Nutrient-Rich Sweetener:
Organic jaggery is a nutritional powerhouse in addition to being a sweetener. It is abundant in important minerals including potassium, calcium, magnesium, and iron. These minerals are essential for supporting general well-being, preserving bone health, and fostering muscular performance.
Slow Release of Energy:
Organic jaggery has a lower glycemic index than refined sugar. As a result, it prevents rapid spikes and falls in blood sugar levels by steadily releasing energy. As a result, it offers a constant supply of energy. This makes it the perfect option for anyone with diabetes or who wants to keep their energy levels steady throughout the day.
A Natural Detoxifier:
Natural detoxifiers like organic jaggery assist in ridding the body of toxic pollutants. It supports improved digestion and general cleansing by enhancing liver function.
Rich in Antioxidants:
Antioxidants are essential for scavenging the body's dangerous free radicals, which may lead to oxidative stress and destroy cells. Selenium and zinc are two antioxidants found in organic jaggery. This strengthens the immunological system of the body and fights oxidative stress.
Aids Digestion:
Jaggery has been employed in conventional medicine as a digestive aid. It can improve bowel motions, boost digestive enzyme production, and lessen digestive problems including indigestion and constipation.
A Natural Remedy for Anemia:
Weakness and exhaustion can result from anaemia, a disorder brought on by iron shortage. Because of its high iron content, organic jaggery is a natural treatment for anaemia and raises blood haemoglobin levels.
Boosts Respiratory Health:
In Ayurvedic medicine, jaggery has been used to treat respiratory conditions including asthma and bronchitis. It is a useful tool in the fight against respiratory illnesses due to its anti-allergic qualities and capacity to calm the respiratory tract.
Supports Skin Health:
The essential nutrients in organic jaggery support healthy skin. Its minerals and antioxidants nourish the skin and preserve its natural radiance while delaying the ageing process.
A Versatile Ingredient:
The rich, caramel-like flavour of organic jaggery improves a variety of foods. Although it is frequently used in traditional sweets, its uses go beyond that. The options are boundless, from naturally sweetening savoury foods to adding sweetness to beverages and sweets.
Environmentally Friendly:
Choosing organic jaggery over regular sugar helps create a more environmentally friendly and sustainable planet. Organic agricultural methods enhance biodiversity, improve water quality, and maintain soil health.
The numerous health advantages of organic jaggery make it stand out as a healthful and nourishing sweetener. It is a far superior substitute for refined sugar due to its high mineral content, gradual energy release, and antioxidant characteristics.
Accept this natural sweetener and enjoy the benefits it offers your taste buds and overall health. So instead of reaching for sugar the next time, think about switching to organic jaggery for a better option that is also delicious.